How to Get Your Kids Reading & Loving It (FREE for Educators)
With this unique school year, parents can use every resource possible to get their kids involved in reading and education.
Epic Creations came out with a fun way to get your kids reading…check it out below!
Both parents and teachers love Epic Creations. It makes reading easy for all ages and easy for parents to track online.
40,000+ books strong
This teacher-approved reading platforms will give you access to over 40,000 books online. You don't have to purchase the books, so you get much more bang for your buck!
Create Curiosity with Reading
Build Confidence
Daily Reading is Easy
Track Progress
The platform includes digital books, audio books, videos and more for families to take advantage of.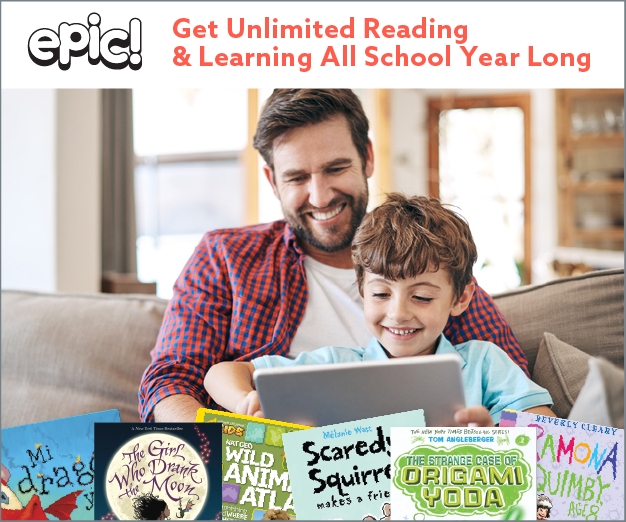 Independent Reading for All-Ages
No matter what age your children are, you can find age-appropriate books! You can browse by grade-specific books, topics, languages and other categories.
Their additional tools also make it easier for kids to be independent. Take advantage of Read-To-Me for younger kiddos and Dictionary Look-Up to find the meanings of different words. This is a great way to expand your child's vocabulary.
Daily Tracking
Parents and teachers are able to track the daily progress of reading for each child. This online activity and tracking tools allows you to monitor reading without having to ask your children. This also helps to instill independent reading for kids.
Personalize Daily Reading
Kids will love the ability to choose what books they read. But if you'd like to use recommendations, you also get customized recommendations based on age-level and reading level.
If you're looking for guidance on which books to reading, this makes it easy! Guide your kids through their reading journey now.
Books for Preschoolers
If you have young children who you want to expose to books early, this is a fantastic platform. There are basic books and picture books available that make it easy for little ones to be engaged.
Epic consistently gathers the best books for preschoolers so you can get recommendations right of the bat!
Books for Older Kids
If you have older children, there also high-level books available. Enjoy STEM books, engineering books, science topics & more. You can check out a few of the top STEM books below, but many more are available through the platform.
If you're a teacher, you can get access to thousands of books online for FREE! Why not take advantage of it?
This platform can be a great way to recommend books to your students, as well as promote independent reading without having to go to the library.
Students can get free access during school hours to participate in class activities, as well as 2 hours of free access each day. You must use the Epic Free link to get access for your students.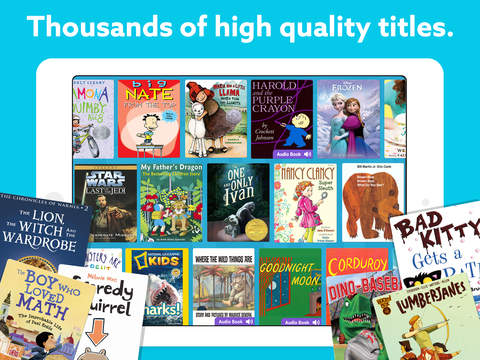 As of now, "9 out of 10 Epic Educators have recommended us to colleagues— and Epic reaches 20 million kids in class and after school." according to their website.
The benefits include:
Easy Access Online – at any time!
Access from Anywhere
Device Sharing
Free for Teachers
You can bring your lessons to life with in-class integrations with books, class rosters, assignment tracking and other helpful resources to make teachers' lives easy.
** Parents get free access for 30 days, so try it out!
We hope this reading resource makes your lives a little easier this school year and helps to get your children excited about reading.
Be sure to also check out our Guide to the Best Homeschool Curriculums, Homeschooling KC, and our Homeschool Activities Guide too! And sign up below for our eNewsletter so you don't miss a thing!
From our family to yours, iFamilyKC